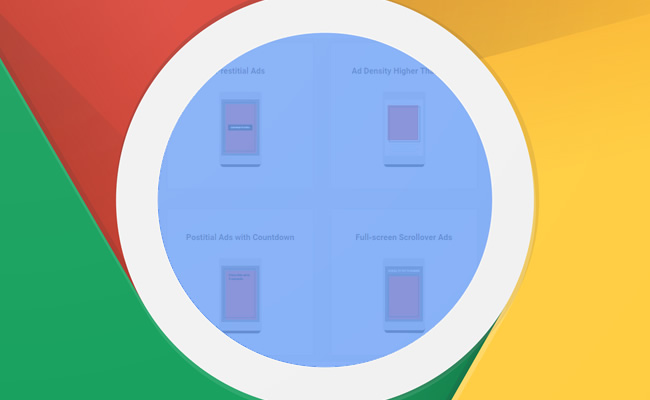 On February 15, 2018, Chrome's native ad filtering launched. Google annoucned the move last year and it definitely caught the attention of many site owners (especially the ones heavily running advertising). But let's face it, the ad situation has gotten way out of control. I've written about aggressive, disruptive, and deceptive ads many times based on what I've seen while analyzing major Google algorithm updates. So any measure by Google is a move in the right direction (even if Chrome's ad filtering only targets the most intrusive ad types across desktop and mobile).
Once D-Day arrived for sites employing intrusive ads on 2/15/18, many have wondered what ad filtering will look like in the wild. We've been given examples by Google, but nobody has seen this in action yet.
I have been collecting a list of sites that violate the Better Ads Standards based on the various types of intrusive ads that would cause a site to be in violation. And my list has grown exponentially over the past few months. Therefore, I've been testing those sites in Chrome as soon as dawn broke on 2/15. But as documented in a recent New York Times article, Google will be rolling out the ad filter gradually over time. And as of this morning, I didn't see ads being filtered in the stable version of Chrome on sites that were in violation. That was until I received a little help from a Canary.
Chrome Canary – Ad Blocking Is Active
Many don't know about Chrome Canary, but it's a version of Chrome that provides the newest features being tested that aren't in the stable release of Chrome. So you can see what's coming by testing in Chrome Canary. There is a desktop and mobile version by the way.
In Chrome Canary, there is an option to turn on ad filtering in both the desktop and mobile versions of the browser. When activated, Chrome Canary will block ads on sites that have violated the Better Ads Standards (sites employing only the most intrusive ads types). Well, I tested some of the sites on my list this morning and could see ad blocking in action.
Below, I have provided two examples of this working on both desktop and mobile. It's important to understand that desktop and mobile experiences are handled separately. So a site could be in violation on desktop, but not on mobile (or vice versa).
I plan to update this post over time with more examples of sites being impacted by Chrome's ad filtering. And I will also provide more details as the stable version of Chrome starts filtering ads.
The First Examples Of Chrome Ad Filtering In Action:
1. A site in violation on desktop in the stable version of Chrome (without ad filtering in action):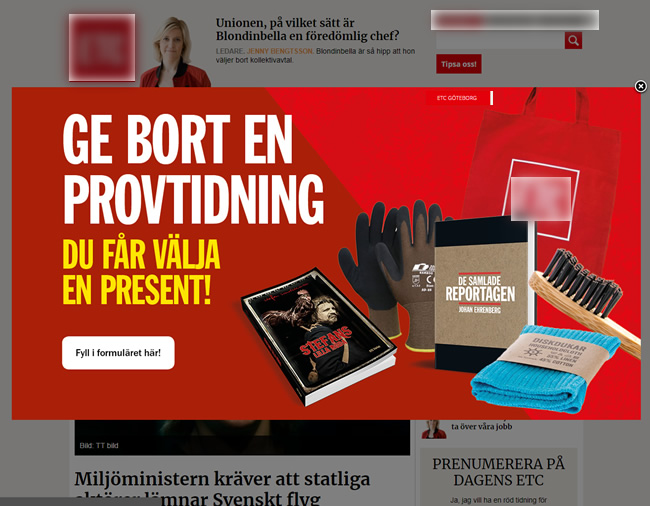 Once the popup is closed, you can see all of the ads running: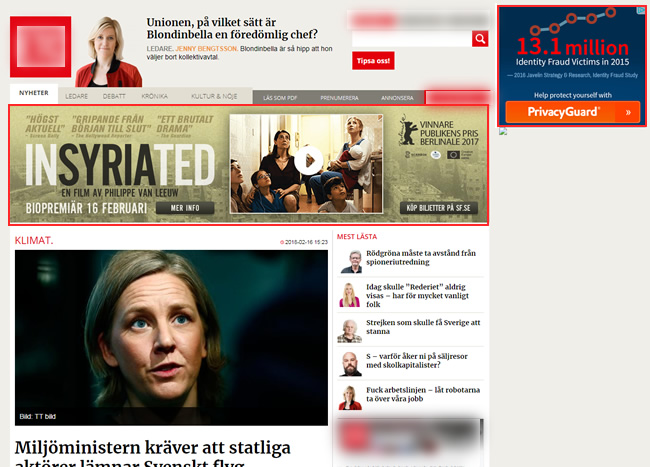 1a. The site with ads being filtered on desktop in Chrome Canary (see the notification in the upper-right corner):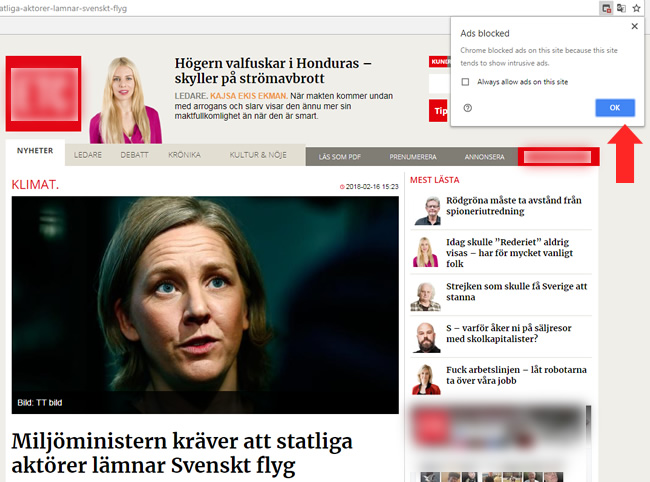 1b. The same page, but check the upper-left corner for ad filtering options: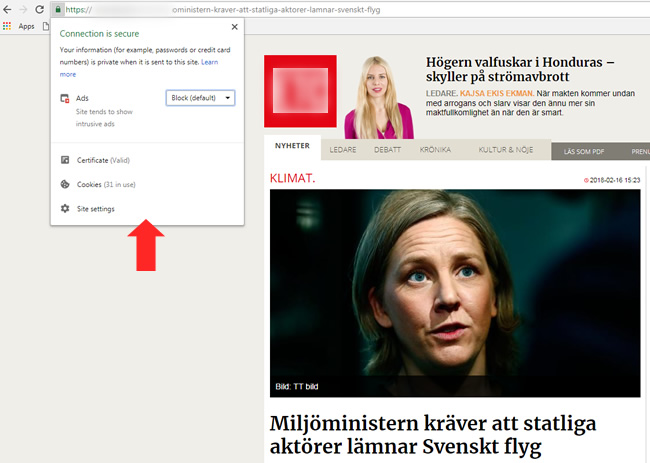 Note, the site is not in violation on mobile, so there's no ad filtering going on.
2a. Here is a site with ads being filtered on mobile. Desktop is not in violation. You can see the notification at the bottom of the page about ads being filtered.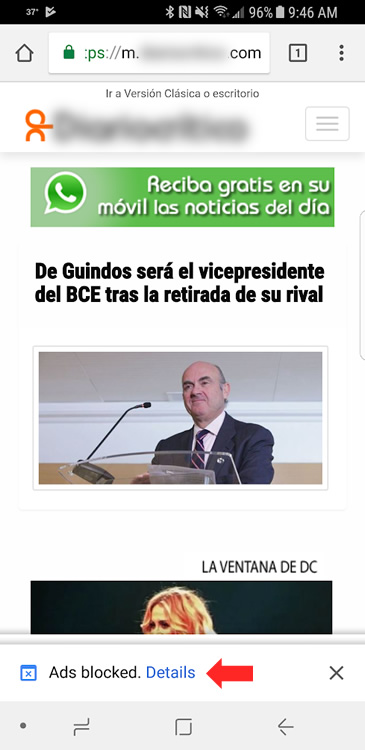 2b. And when you click "Details", you can learn more about why the ads are being blocked and you can choose to "always allow ads on the site". I have no idea why anyone would turn that on.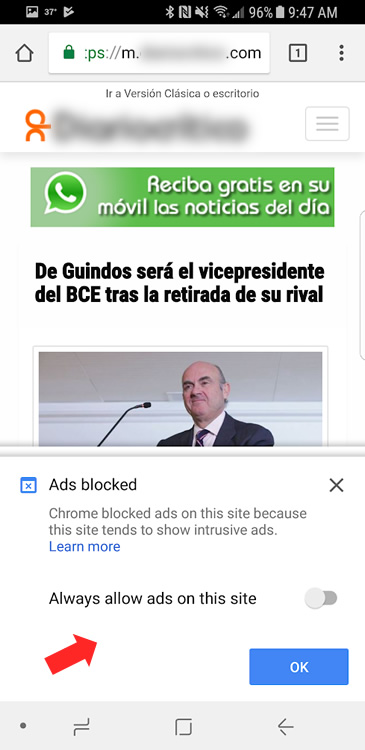 3a. Here is a site with ads being filtered by Chrome on mobile. You can see a popup when visiting in the stable version of Chrome: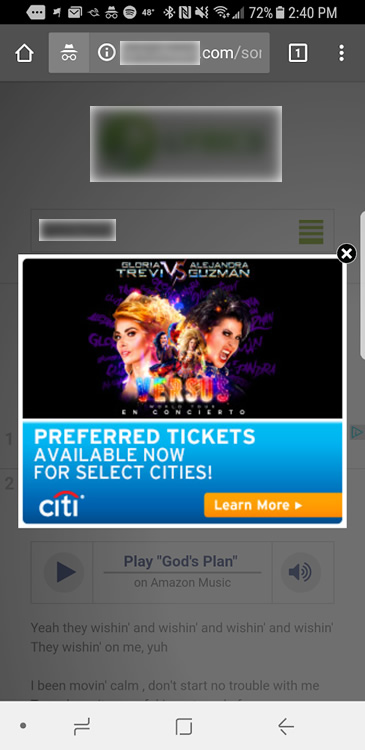 3b. When you visit in Canary, you will see a notification at the bottom of the page about ads being blocked: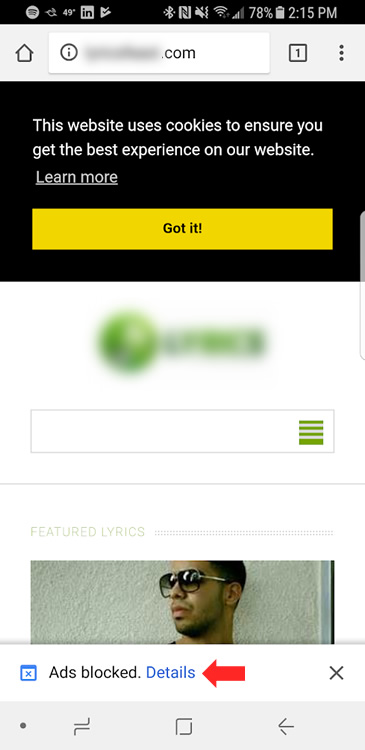 3c. And when you click "Details", you can view more information and allow ads to be displayed. Again, I doubt anyone would do that.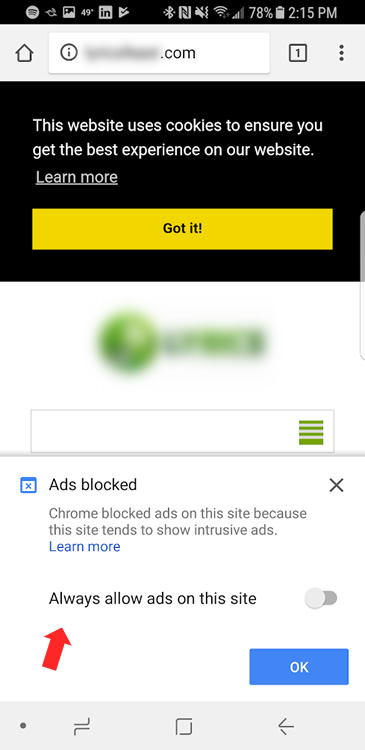 4a. Here is a site that's in violation for desktop, but not mobile. When visiting the site, there are many ads, including popups.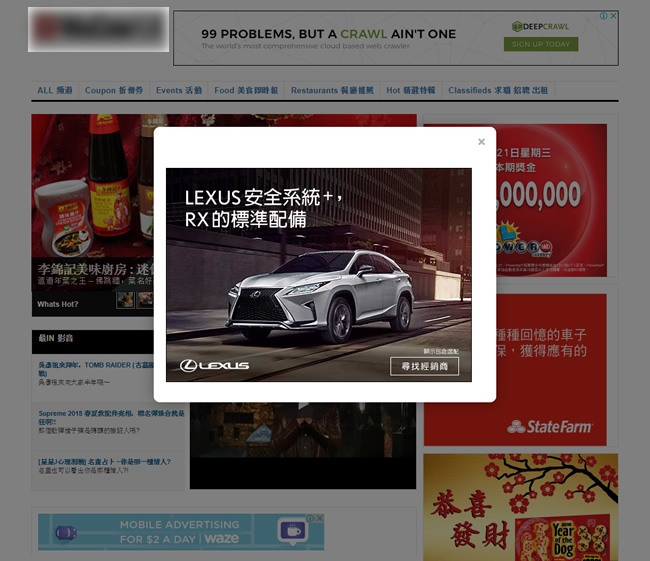 4b. When checking Chrome Canary, you can see a notification that ads are being blocked and you can see all of the blank ad placeholders.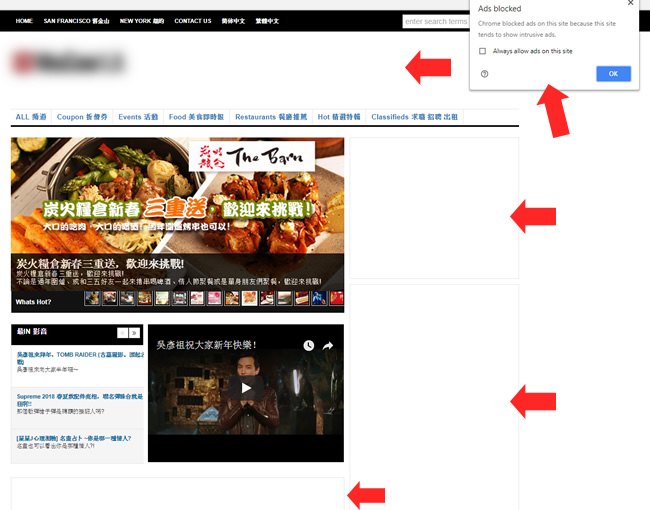 Ad filtering in the stable version of Chrome is coming soon. Stay Tuned:
I wanted to quickly document a few examples of ad blocking in action so site owners could see how ad filtering works in the wild. I will post more examples soon, and then also provide examples when the stable release of Chrome begins filtering ads. Again, Google is supposed to be rolling this out over time.
As you can see, ad filtering is completely removing ads from each site. In addition, the notifications on both desktop and mobile could scare off even more users. So the sites are being hit on multiple levels. First, there's no advertising running in Chrome (hurting those sites financially). Second, some users will be running for the hills when they see the ad blocking notifications in Chrome. And third, some users will lose trust in the sites being flagged (which can have secondary effects for the site at hand).
My recommendation to any site in violation is to fix those problems as quickly as possible and then request a review in Google Search Console (in the Ad Experience Report). Here is more information about the ad experience review process in Google's support center.
Stay tuned. I'll post more updates soon.
GG