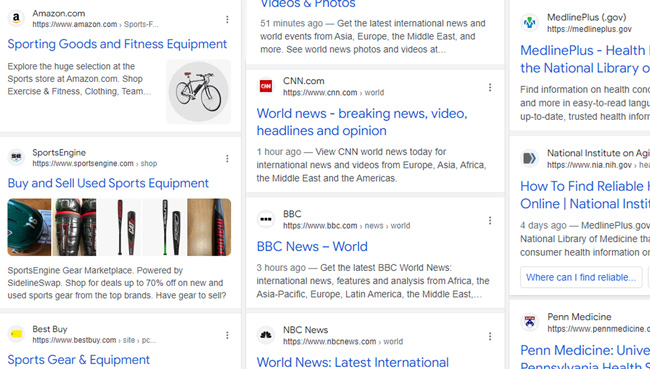 Update: April 21, 2023
Google published a form for reporting site name problems in the search results. This is based on a number of companies reporting the wrong site names appearing in the SERPs. Read more here:
——
With favicons and site names now appearing in both the mobile and desktop search results, it's important to make sure both are showing up correctly. Learn how Google generates site names and how to troubleshoot the wrong site name showing up in the SERPs.
In addition to helping a number of companies with favicon problems in the Google search results, I've also had companies reach out about botched site names. Site names are the visual partner to favicons and reside to the right of the favicon and above the url. The favicon and site name combination can definitely impact how users perceive your site and can impact click-through rate from the SERPs, so they are important to get right.

For example, here is an example of site names appearing in the search results for Newegg and Best Buy: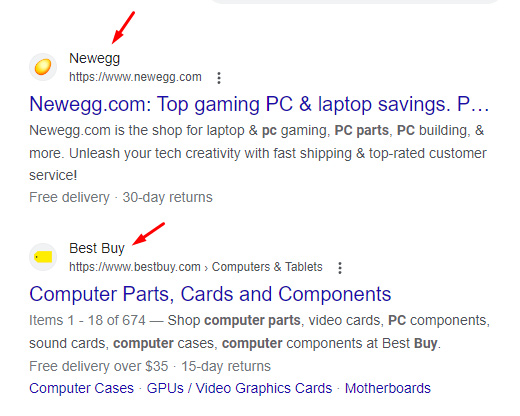 In May of 2019, Google rolled out favicons and site names in the mobile search results. At that time, Google explained that the visual treatment would also be coming to desktop at some point (and I had been sharing that information often to make sure site owners were prepared). Well, the desktop rollout finally happened on March 8, 2023 (after heavy testing over the past several months). So now it's even more important to make sure you put your best foot forward in the search results…

First, if you are having problems with favicons (and not your site name), then read my post dedicated to favicon issues. This post is focused on site names (which is the name Google is providing to the right of the favicon and above the url). I've seen some weird situations with site names since 2019… and this post provides a number of tips for making sure the right site name shows up in the SERPs.
Here is a quick table of contents if you want to jump to specific sections:
Multiple Names, Multiple Variations:
First, it's important to understand that Google could be providing multiple site names in the search results right now for your website. The easiest way to check this out is to fire up Google Search Console (GSC), check the Performance reporting, open an incognito window in Chrome, and then start testing searches across both desktop and mobile. You might be surprised with what you find.

For example, you might see various site names showing up for your listings, including acronyms, the full domain name versus your brand name, a person's name, and more. I recommend documenting the queries and taking screenshots of the variations so you can easily track site name changes over time.

How Does Google Create Site Names?
After going through the process of checking and documenting site names, you might be wondering how Google actually creates a site name. Well, Google explains in it documentation that they use several signals for creating a site name. I'll quickly cover each below and then cover various issues I have seen when helping companies troubleshoot site name problems.

Structured Data:
You can provide WebSite structured data that can influence the site name in the search results. For example, you can provide both a name and then alternateName property. I highly recommend doing this to avoid problems down the line. You only need to add this to your homepage and it's very easy to do.

Title tags:
Yes, title tags are still extremely important on several levels SEO-wise. But for site names, it's another signal that Google uses to understand the site name. So don't overlook the power of making sure your brand name is accurately reflected in your title tags (and especially on the homepage).

Headings:
Google also explains that headings are important. And just to clarify, I'm referring to html headings like <h1>, <h2>, etc. Review your homepage and make sure you are accurately using the name you want Google to use as your site name in the heading tags. It's just another signal Google will use.

Open Graph tag: og:site_name
Google can also use the open graph tag og:site_name when understanding which site name to use. So don't leave that out either, especially if you are having problems with site names in the search results.

Not confirmed, but had me thinking… Are inbound links and anchor text influencing site names?
I just helped a company troubleshoot the wrong site name showing up in the SERPs, and after digging in a bit, I started wondering how anchor text might be influencing the site name. For example, inbound links using the wrong brand anchor text. I saw that heavily with the site in question, so it's possible… I might reach out to Google about this just to get some clarification. I'll update this post if I hear back from them about this.

For example, a website that had the wrong site name showing up in the SERPs had many inbound links pointing at it using that name as the anchor text:

Now for some tips based on my work helping companies with the wrong site name showing up in the search results.
9 tips for troubleshooting site names in Google's desktop and mobile search results:
Below, I'll cover several issues that could be causing problems with your site name showing up properly in the search results. This is based on helping a number of companies with site name problems.
1. WebSite Structured Data on the domain homepage:
I covered WebSite structured data earlier in this post, and Google lists that first in their documentation. I highly recommend adding accurate WebSite structured data to your homepage and providing both name and alternateName properties. Again, it's very easy to add to your homepage and I've seen this work well when helping companies. After adding the structured data and verifying it's valid, you should request indexing of your homepage in Google Search Console (GSC). Note, it can take time for Google to recrawl your homepage, pick up the structured data, etc., so definitely have patience.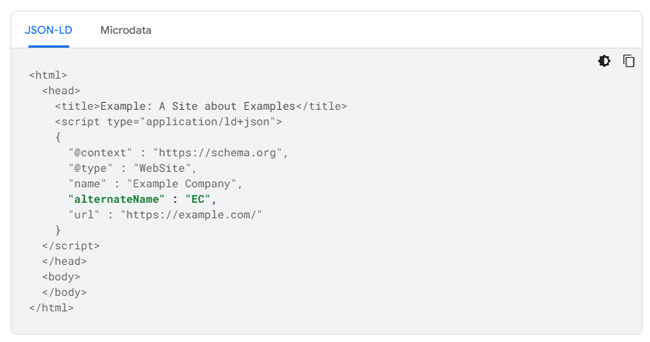 2. Duplicate homepages? Fix that (or at least be consistent).
If your site resolves with both www and non-www, or at http and https, then I highly recommend 301 redirecting the non-canonical versions to the canonical version. For example, 301 non-www to www if www is the canonical version of your site. And I would always make sure to redirect all requests from http to https. Then Google will see one version of the homepage, the WebSite structured data on the page, title tag, etc.

For example, redirecting non-www to www: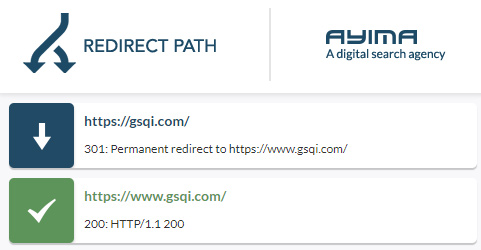 If you cannot redirect the non-canonical versions for some reason, then make sure you are using the same structured data on all versions of the homepage. Again, that's not great on several levels SEO-wise, but I had to mention it. Speak with your developers about using redirects like I mentioned earlier. You'll be in much better shape (and beyond just site names).
3. Site names at the domain-level:
Google supports one site name per domain (and not at the subdomain-level or subdirectory-level). Also, Google explains that the subdomains www and m are considered domain-level (so they are special cases). Just keep this in mind if you are trying to have a different site name show up for a subdomain or directory. That can't happen (unless it's www or m).

4. The homepage must be crawlable and indexable:
The site's homepage must be crawlable by Google, or it might not be able to accurately generate a site name. Make sure you aren't mistakenly blocking the homepage via robots.txt. In addition, make sure it's indexable and it doesn't contain the meta robots tag or x-robots-tag using noindex. In other words, make sure it's not being noindexed.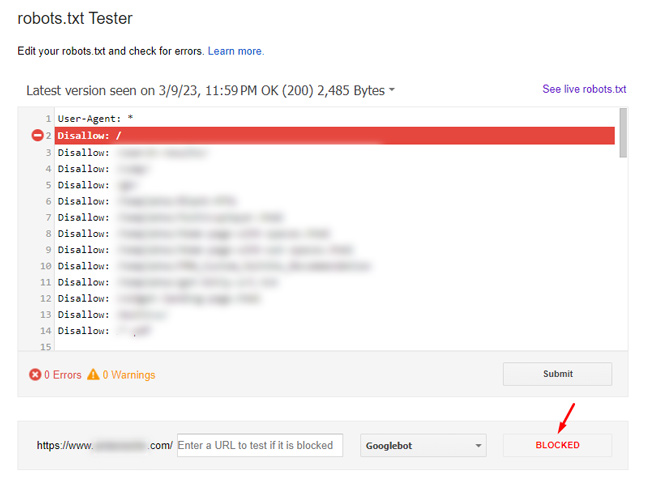 5. Nest Structured Data Properly:
If you are already using WebSite structured data on your homepage, then make sure to nest site name properties correctly and accurately. For example, some sites are already using Sitelinks search box structured data. If you are, then make sure you add site name properties correctly in your JSON-LD code.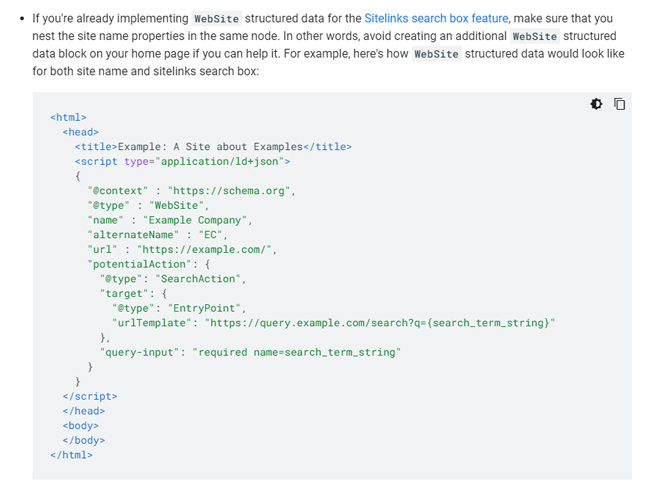 6. Adhere to Google's content guidelines:
Google has provided a section containing content guidelines for site names. I highly recommend reviewing those guidelines to make sure you aren't violating them. For example, choose a unique name, one that's not misleading, and double check Google's content policies for Search as well to make sure your site name isn't violating them.

Also, use a concise, commonly recognized name. Don't provide something super long that most people wouldn't use. Google can truncate the site name due to device limits. And as I covered before, I recommend adding an alternate name via structured data, which can be an acronym. For example, I use G-Squared Interactive and then GSQi as the alternate.
7. Consistency wins, align your signals:
Google only checks your homepage when creating the site name, so be consistent with the use of that name across the homepage. For example, make sure your title tag, structured data, headings, and og:site_name are all consistently using the site name you desire. To check your open graph settings, you can check the source code of your site via DevTools, or you can use Facebook's sharing debugger, which will provide the open graph tags being used for a url.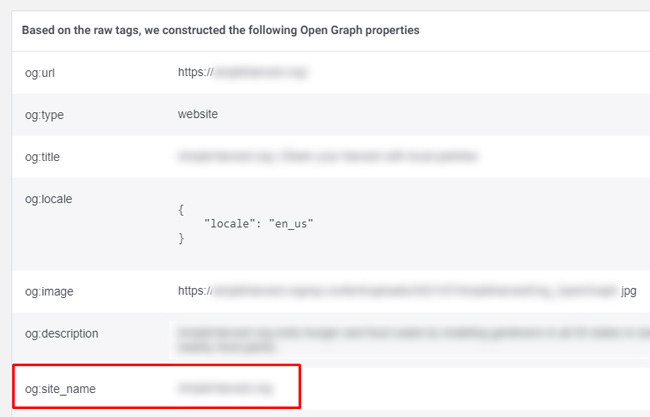 8. Homepage Redirects and Destination URLs:
If your homepage automatically redirects users to another location (like a subdirectory), then Google will use the site name based on the target of the destination url you are redirecting to. So, if your homepage redirects to /en/ or something like that, then Google will create your site name based on the /en/ url and not the homepage. Just make sure the destination page can be crawled by Google and it's not being noindexed via the meta robots tag or x-robots-tag.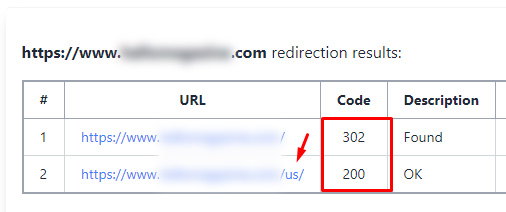 9. Have Patience Once Implementing Changes:
As I covered earlier, it can take a few days or longer for Google to recrawl the homepage and process the changes before it updates your site name in the search results. I would periodically check the search results via incognito mode in Chrome based on top queries after requesting indexing of the homepage (after the changes are implemented). I've seen site names change relatively quickly for some sites, where it takes longer for others. This is typically not an instantaneous change.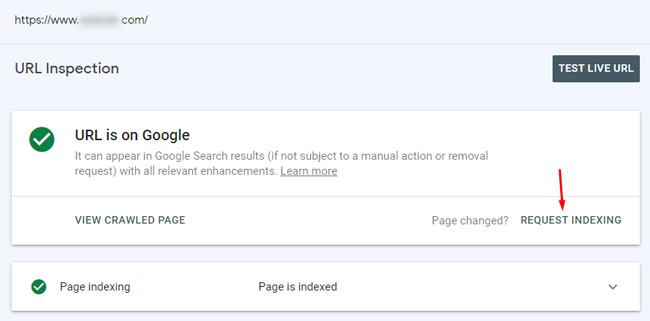 Submit your site name problems directly to Google:
On April 20, 2023 Google published a form where site owners could provide more information about site name problems in the SERPs. Google explained they want to collect examples and forward them to the engineers so they can improve their systems. This comes after a number of sites have complained about the wrong site names showing up. I have seen this as well based on companies reaching out to me about the wrong site names appearing, despite the sites having the correct setup and signaling to Google what the actual site name should be in the SERP. You can access the site name form here.

And here is a tweet from Google's John Mueller about the situation:
Summary: Put your best foot forward with site names in the SERPs.
I hope this post helped you understand more about how Google generates site names in the search results and how to troubleshoot site name problems. Favicons and site names are now in both the mobile and desktop search results and the treatment can impact a user's perception of your brand, and click-through rate from the search results. I recommend making sure both your favicon and site name are accurate, look great, and work for your business. And again, if you are looking for specific help with favicons, check out my post dedicated to troubleshooting favicons in the SERPs. Good luck.

GG

Back to top>>
Frequently Asked Questions:
Q: Can Google show multiple site names in the search results for my website?

A: Yes, Google can show various site names for a single website in the search results. It uses several signals to build the site name and you can end up seeing multiple site names in the SERPs.

Q: Can I influence site names in the search results?

A: Yes, you can influence the site name Google chooses by using a variety of methods, including using structured data, refining your title tag, heading tags, and using the site_name open graph tag.

Q: Will using structured data help Google understand the right site name?

A: Yes, using WebSite structured data can help Google understand the correct site name. It's not absolute, but can help influence which site name is displayed by Google.

Q: Can I have a different site name for subdomains or subdirectories?
No, Google chooses site names at the domain-level, so you can't have a different site name for subdomains or subdirectories. There are two special cases, which are www and m subdomains, which are treated like domains. For all other subdomains, you cannot have a different site name.

Q: How long does it take for Google to change the site name in the search results?

A: This completely depends on the site, how quickly Google recrawls the homepage, processes the changes, etc. It's important to have patience. It can take days, or longer, for the correct site name to appear in the search results. Also, Google might keep the current site name if it's algorithms believe that site name is correct.

Q: Can Google pick up the right site name if I'm disallowing the homepage via robots.txt?

A: No, the homepage must be crawlable and indexable in order for Google to pick up the correct site name. Make sure Google can crawl and index the homepage. You can test the page in the Robots.txt Tester and the URL Inspection Tool in Google Search Console to make sure the page is not being blocked or noindexed.

Back to top>>