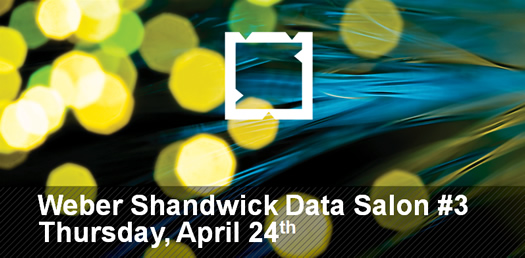 I'm excited to announce that I'll be speaking at the Weber Shandwick Data Salon on Thursday, April 24th in New York City (from 6:00PM to 7:30PM).  Each month, Weber Shandwick invites leaders from various areas of digital marketing to speak, to spark conversation, and to share ideas.  I'm thrilled to be presenting next week to speak about the latest in SEO.
My presentation will cover some extremely important topics that I'm neck deep in on a regular basis, including Google algorithm updates, manual penalties, and the war for organic search traffic that's going on each day.  I'll be introducing various algorithm updates like Panda and Penguin, explain what manual actions are, and provide case studies along the way.  I'll also introduce the approach that Google is using to fight webspam algorithmically, while also covering how manual penalties work, how to recover from them, and how to ensure websites stay out of the danger zone.
My goal is to get the audience thinking about content quality, webspam, unnatural links, and webmaster guidelines now before any risky tactics being employed can get them in trouble.  Unfortunately, I've spoken with hundreds of companies over the past few years that were blindsided by algo updates or manual actions simply because they never thought about the repercussions of their tactics, didn't understand Google's stance on webspam, or the various algorithm updates it was crafting.  Many of them learned too late the dangers of pushing the envelope SEO-wise.
So join me next Thursday, April 24th at 6PM for a deep dive on algorithm updates, manual penalties, and more from the dynamic world of SEO.  You can register today via the following link:
Register for Weber Shandwick's Data Salon on April 24th:
https://www.surveymonkey.com/s/N6G5K5B
Below I have provided the session overview.  I hope to see you there!
Weber Shandwick Data Salon #3
April 24, 2014 from 6:00PM to 7:30PM
Speaker: Glenn Gabe of G-Squared Interactive
Moderator: Kareem Harper of Weber Shandwick
909 Third Avenue, 5th Floor
*Refreshments will be available starting at 6:00pm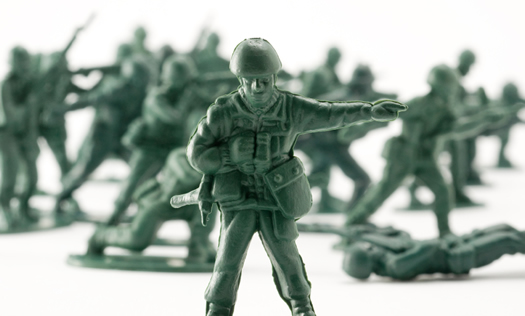 The Frontlines of SEO – Google Algorithm Updates, Penalties, and the Implications for Marketers
Explore Google's war on webspam, learn about key changes and updates occurring in Search right now, and fully understand the implications for digital marketers.
There's a battle going on every day in Search that many people aren't aware of.  With millions of dollars in revenue on the line, some businesses are pushing the limits of what's acceptable from an SEO perspective.  In other words, gaming Google's algorithm to gain an advantage in the search results.
Google, with its dominant place in Search, is waging war against tactics that attempt to manipulate its algorithm.  From crafting specific algorithm updates that target webspam to applying manual actions to websites, Google has the ability to impact the bottom line of many businesses across the world.  And that includes companies ranging from large brands to small local businesses.  This session will introduce the various methods Google is using to address webspam in order to keep its search results as pure as possible. Specific examples will be presented, including case studies of companies that have dealt with algorithm updates like Panda and Penguin.  Manual penalties will be discussed as well.
Beyond battling webspam, the major search engines have been innovating at an extremely rapid pace.  The smartphone and tablet boom has impacted how consumers search for data (and how companies can be found).  And now the wearable revolution has begun, which will add yet another challenge for marketers looking to reach targeted audiences.   Glenn will introduce several of the key changes taking place and explain how marketers can adapt.  Glenn is also a Glass Explorer and will provide key insights into how Google Glass and other wearables could impact marketing and advertising.
Register today to learn more about Google's war on webspam, to better understand the future of Search, and to prepare your business for what's coming next.

You can register online by clicking the following link:
https://www.surveymonkey.com/s/N6G5K5B