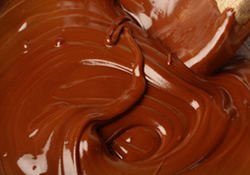 Every year, my family goes to the Jersey Shore for a week. We typically go to Cape May, Avalon or Stone Harbor and we always have a blast. My kids love the beach and it's something of a tradition for us, since we've been going for over 10 years now. One of the things we always look forward to is hitting the Original Fudge Kitchen in the heart of Cape May for some of the best homemade fudge you can find in the Northeast. If you know the Jersey Shore, then you've probably heard of the Fudge Kitchen. They've been featured on the Food Network, have stores in several locations at the beach, and produce an outstanding product that's hard to rival. That said, there is a slight problem… Although they produce some of the best fudge, I dread having to walk into their shops. Why you ask? Well, they tend to frustrate their customers beyond belief. If you're a frequent visitor to my blog, then you know I believe in trending. Well, there are several tactics that the Fudge Kitchen has employed over a long period of time that can only be categorized as fostering negative word of mouth. It's quite ironic, since their product is so darn good!
Survival Tips for Entering The Fudge Kitchen
Consider me your Jersey Shore Survival Guide. I'm here to help you, or any other person for that matter, that decides to visit the Jersey Shore and buy fudge at the Fudge Kitchen. I'm going to give you some tips that can help make your visit to the Fudge Kitchen a more pleasant experience, while helping you keep you sanity on your vacation! :)
Let's start with the 5 things you need to say as soon as you walk through the door of a Fudge Kitchen. You'll learn more about why after reading the rest of my post.
1. No, I don't want a sample.
2. Yes, it's ok if it's a little over.
3. No, I don't want 2 pounds of fudge to get a free box of salt water taffy.
4. No, I don't need it gift wrapped.
5. Yes, it's ok if you force me to take coupons that I will never, ever use.
Practice this on the ride down to the shore. The reason I want you to practice this is because you'll need to work fast, as a team of employees will swarm you as soon as you approach and enter the shop. :)
Without further ado, here's what annoys customers and why:
Over Sampling:Yes, there is such as thing as over sampling. From a marketing standpoint, I always believe that giving free samples is a good idea. Let's face it, offering samples breaks down a major barrier in the sales process and can help convert people sitting on the fence. That said, force feeding samples is never a good idea. The Fudge Kitchen is definitely guilty of force feeding fudge samples and I think everyone can use a break from it! They have 1 person standing outside with samples and engaging people that are walking by. I think this is a good idea, but most people at the shore (especially Cape May and Stone Harbor), walk the main strip of shops over and over again. I don't need to be asked 73 times in a week if I want fudge samples. And, it's not just me. I hear it from many other people at the shore. It has almost turned into a joke. Then once you enter the shop, do you really need more samples? I guess so. The staff behind the counter begins asking if you want more free samples… This is where the experience starts to get annoying and you begin to think, "How fast can I get some fudge and bolt out the door?"
It's a little over…
This one irks me on several levels. In case you've never been to the Fudge Kitchen, you order fudge by the pound, which is broken down by pieces of fudge. A quarter pound consists of 2 pieces, a half pound of 4 pieces, and a pound is 8 pieces of fudge. I like that…since it's easy to pick out what you want. However, and this has been tested by everyone I know that goes to the shore and buys fudge at the Fudge Kitchen, THEY ALWAYS COME BACK OVER. In the 10 years I have been going to the shore, I cannot remember one time (that's right, not one time) that it was either a little under or right at the amount I wanted. This too has become a joke at the shore. Everyone, including strangers outside the store, joke about it being a little over. "So, was it a little over tonight?" says the old couple sitting outside the shop on the Cape May mall. "Let me guess, it was a little over and you were ok with it?" says the young couple strolling their kids by the shop. Word of mouth marketing (WOM) is a powerful thing, but negative word of mouth can be even more powerful. I even know one woman who owns a beach house in Cape May that now demands that it not be a little over! She does this just to make a point.
Why does this annoy me so much? First, it's a little patronizing to hear this every time you order. Second, they are obviously making more money with each transaction, so what seems like a harmless extra few ounces actually costs customers more money and makes the business additional revenue. This wouldn't bother me if it occurred occasionally…but it's every time you order!
2 Pounds of Fudge for 1 Free Box of Salt Water Taffy
No matter how many times I go to the Fudge Kitchen, I have to hear the sales pitch for salt water taffy. "If you buy 2 pounds of fudge, you'll get a free box of salt water taffy!" The first 100 times was fine, but the next 473 started to annoy me. I've heard it so much, that it's burned into my memory! OK, I get it…2 lbs of fudge = 1 free box of taffy…now create a sign, post it up on the counter, and let me get out of here! Upselling is one thing, but you can do it without annoying your customers.
Gift Wrapping
At this point, you've dealt with the over sampling, the "it's a little over syndrome", and the salt water taffy "deal". Believe me, you have two things on your mind at this point, to get your fudge and get the heck out of Dodge. But, you aren't done yet my friend. Now you're asked if you want the fudge gift wrapped for free. Again, a nice gesture, but every single time you buy something, you have to hear this… "No, I just want to eat my fudge! You know, what I came for in the first place!" My kids are salivating, I've now wasted precious minutes of my life in your establishment, and I just want some freaking fudge. Ahhhhhh! Here's a tip for the Fudge Kitchen. It's a great idea to offer free gift wrapping, but again, invest in some signage and let people ask for it. Then you won't frustrate your customers.
Coupon Stuffing
Now you probably think you're in the clear, but unfortunately you're not. Yes, you will have already started that slight walk towards the door as your order is being rung up, but the person helping you will turn around with a new time waster! Yes, now you have to hear about the coupons that you will be leaving with. Are you kidding me, Fudge Kitchen? I can't even tell you what the coupons are for, since I typically zone out at this point, feeling woozy from the over selling, the over stuffing, the over sampling, and the over everything at The Fudge Kitchen. The last thing I remember was my wife grabbing the coupons, throwing my son over my shoulder, dragging my daughter out of the shop by her arm, and then all of us almost running over a few elderly people as we made a run for it. The Fudge Kitchen had literally driven us over the edge!
Lessons Learned:
So, if you are headed to the Jersey Shore and want some unbelievable fudge and think you're brave enough to withstand the frustrating forces of the Original Fudge Kitchen, then follow my life saving tips below. You won't regret it.
1. Don't make eye contact with the sampler outside the shop. Look at your watch for an extended period of time, have your wife point to something in the sky, and then walk briskly into the shop.
2. Be prepared to accept the overage of fudge. Yes, over time this will add up and drive you crazy, but it's probably best to enjoy the additional fudge and keep the process moving at the Fudge Kitchen so you can get the beach before the year 2046.
3. 1 free box of salt water taffy is not worth ordering 2 pounds of fudge! That's 16 pieces of fudge! You don't want to eat that much fudge and then have to do anything for the next week. :)
4. Bring a bunch of singles and lots of change with you. This way, you can give them the exact amount for your order and avoid two of the annoying pitfalls of the Fudge Kitchen (the gift wrapping questions and the coupon stuffing). You can grab your fudge and bolt from the store like a bat out of hell.
Quick Summary:
Again, the Original Fudge Kitchen has some of the best fudge you will find in the Northeast. Nobody questions that and it's why I keep going back. However, as a marketer, I do question their sales and customer service tactics. Their product is so good that they really don't need all the bells and whistles, especially when those bells and whistles actually do the opposite of what they are intended to do. They simply annoy and frustrate their customers and make them question whether or not they should return to the Fudge Kitchen. The good news is that this can change. The owners of the Fudge Kitchen can stop making their customers jump through hoops and start listening to them instead. If they do, then the sky is the limit. And more importantly, countless innocent vacationers won't have to leave Cape May saying "What the Fudge?" ever again. :)
GG