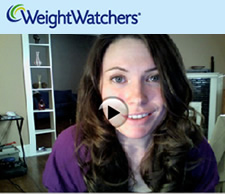 Viral Marketing is a hot topic, especially since the web is an incredible catalyst for getting the word out about something. Depending on your business, viral marketing can be a powerful way to drive exposure, traffic, and sales. You can get your brand in front of thousands of people in a relatively short amount of time. By the way, I'm not referring to organic Word of Mouth Marketing (WOM) or Buzz Marketing. If you want to get technical, I'm referring to Amplified WOM, or an online marketing campaign with a goal of taking your message viral, spreading it across the web like wildfire, exposing your brand on a grand level, and hopefully turning it into revenue down the line. Don't worry, I explain a few examples below. You don't have to be a large company to utilize viral marketing. You just need to be creative and develop ideas that leverage the viral nature of the web to achieve your goals… Let's take a look at what I believe to be some important elements to consider while developing your viral marketing campaign.
Concept Development, Make Sure It's Fun, Memorable, and That It Has a Hook
During your brainstorming, if you read a concept and remotely think it won't be fun, inspiring, or intriguing enough, then throw the idea away. The bar is constantly being raised, so you need to ensure people will want to take part. If it just sounds ok, then it's probably worse. If you get goosebumps while reading it, then you're on to something. I use this test often while mapping out creative strategies….if it doesn't give me chills while reading it, then it's not good enough, period.
Here's an interesting example of a viral campaign: Weight Watchers recently hired FaintStarlite, a popular video blogger to help promote their "Stop Dieting, Start Living" campaign. There's a myspace page for the campaign and FaintStarlite vlogs away… She is asking others to post about their diet experiences, their Weight Watchers journey, and talks about her own experiences. Right now, her WW myspace page has over 6300 friends and 430 comments. Reading through the comments, you can see the campaign seems to be resonating. Women (and some men) are talking about dieting, when they joined Weight Watchers, laughing about the craziest diets they have tried, etc. This is a good example of tailoring the campaign to your target audience. Actually, I'd love to hear from FaintStarlite about how the campaign is going from her perspective.
Another good example was the Hammer and Coop viral campaign by Mini Cooper. I won't go into all the details, but it has ultra-high production value, it's extremely funny, and I spent 15-20 minutes there before I even realized it! Good concept, excellent creative, and got me talking about the campaign…
A Common Question I Hear:
"How controversial or extreme should we make our viral marketing campaign?" I'm a big fan of humor. It's a great way to generate a viral effect. Think of the CareerBuilder monkey tv commercials, which spurred the CareerBuilder viral campaign "Monk-e-mail". It's a serious subject (your career), but they really took a light angle by using the monkeys… If you can weave humor into a sound marketing concept for your viral campaign, then you are off to a great start. I'm not saying that controversial campaigns don't generate buzz…but at what price? And by the way, you can shock people with humor and not leave them writhing in their seats… Another option is taking real world experiences and using them as the basis for your campaign. Let your actual customers talk… Let the true stories of helping customers resonate with your target audience. It's not funny or shocking, but depending on your customer stories, it could generate a lot of viral activity.
Interactivity, Participation and User Generated Content (UGC)
Don't create a 30 second spot…please. Sure, you might get some views on YouTube, but I firmly believe you need to have people interact with your campaign (and that's not sitting and watching a 2 minute video). I think it's a great idea to have video as part of the campaign, but not part of a one way viewing experience. There are so many ways to have people take part in your campaign, especially with web-based campaigns. For example, let's say you are a clothing retailer and you're launching a new line of jeans. As part of your campaign, run a contest letting customers create their own commercial for your jeans and give them some creative assets to start with. Maybe your logo, a few snapshots of models wearing the jeans, some music you have licensed for the campaign, and a few video clips from your stores. As participants create their commercials, have them upload the final video to your site, along with supporting commentary (what inspired their idea, their bios, who helped with the production, what their acceptance speech would be if their commercial won an award, etc.) Then have visitors vote on the winners… The winner gets a $2000 shopping spree on the website. It's a great way to have people interacting with your brand, product, etc. And since they have created intriguing content for your site that others are voting for, your brand and product are now being viewed by more and more people…and maybe on other sites like YouTube, Google Video, etc. Think interactively….and not old-school television.
Giveaways, Grand Prizes, and Runners Up
If you choose to launch a contest as part of the campaign, then I cannot emphasize my next point enough. The winners should get something really, really cool that obviously fits your target market. So don't give away a Blackberry to a retired guy living in a 55 and older community down in Florida. I'm not saying he wouldn't like it, but he would probably enjoy a $500 restaurant gift card from Visa. Hey, I understand this crowd well since I know several snowbirds from New York. ;-) Do you target high tech customers, give away a jacked Macbook. Target moms? Give away a shopping spree at Babies R Us. You get the point. And, if you can give away your own products, even better. Then you'll just pay the Cost of Goods Sold (COGS) and shipping. For example, if you sell footwear, then giving away 25 pairs of shoes doesn't cost you the retail price, right? If you're COGS are 30%, then you are giving away $1500 on $5000 worth of footwear. If you have products that people dig, then this is a great way to go. Keep in mind the viral nature of your campaign, though…will winning a year's supply of paper clips excite anyone??
Brand Your Campaign and Develop a Dedicated Section of Your Website
Brand your campaign! This has several benefits, including giving people an easy way to communicate the campaign to their friends, helping with natural search, tying easily with your concept and creative, and obviously making it memorable! i.e. My friend Matt tells me about the Actober campaign by Major League Baseball, so I go to Google and enter Actober. If you've done your job correctly (and many don't), your site and others referencing it should come up. If you didn't give the campaign a name, then what would people search for?? Major League Baseball? On your website, add a directory matching the title of the campaign. i.e. www.yourwebsitename.com/yourcampaignname/
Sidebar, Do not waste those precious links!
I've seen campaigns generate thousands of links, which will greatly help a site's natural search power, but then the companies shut down the campaign section or microsite after the campaign ends. NOOOO!!! "Sir, please step away from your web server…" Leverage that search power by either archiving those pages or using 301 redirects. A good link is a horrible thing to waste. ;-)
Get the Word Out, Advertise Your Viral Marketing Campaign
OK, so you have developed a great campaign, it's a killer idea, the creative looks incredible, and you are getting goosebumps like I mentioned earlier. Now what?? You need to get the word out via a range of online marketing channels. Use your email list to stir up your base, use social media sites to communicate the campaign, advertise on targeted websites, use paid search to capture targeted visitors, and use PR to send waves across the web. Also, don't forget to advertise on your own network of websites… I think this is sometimes overlooked. Create advertisements for key traffic areas on your own websites. Hey, there's no ad spend! Add a footer to any email that goes out (confirmation emails to buyers, your email newsletters, etc.) Have your customer service reps explain the campaign at the end of phone calls. You get the picture. Leverage your own infrastructure to help get the word out.
Have Legal Approve Everything…
You are not a lawyer, so don't make the mistake of not having your legal team or outside legal counsel approve your campaign. Let me say this again just so I'm clear. DO NOT LAUNCH A CAMPAIGN WITHOUT LEGAL REVIEWING EVERY ASPECT OF THE PROGRAM. I've seen campaigns run without a hitch and I've also seen campaigns come close to imploding. It's all about the execution. I'm fanatical about this stage…it's just in my blood. Listen to your lawyers…legal is a necessary element to your successful marketing campaigns. Make changes based on their feedback and get final approval before moving forward. Believe me, you won't regret it.
Summary
So there you have it, some important elements to consider while creating your viral marketing campaign. This obviously doesn't cover everything involved, but I plan on writing more posts related to viral marketing in the future.
Here are a few final words of advice…
* Be sure to view your ideas from the perspective of a would-be participant. It might be a great idea to you and your staff…but might fall flat with the people who will actually be participating.
* Definitely try to inject fun and energy into your campaign.
* Use technology to make it as interactive as possible.
* Use a wide range of online marketing channels to promote your campaign.
Last, my lawyer wanted me to add a line from him:

"This blog post about viral marketing sets forth the entire blog post and understanding of the parties relating to the subject matter hereof and supersedes all prior viral marketing blog posts and understandings, both written and oral, among the parties with respect to viral marketing, amplified word of mouth marketing, generating buzz, webfire, or any other terms related to viral marketing hereof."

See, I told you to have legal review everything. :-) Sorry, I had to poke fun of legal at least one time in this post…
GG
Related Posts:
The Difference Between Viral Marketing, Word of Mouth Marketing, and Buzz Marketing
7 Drivers of Word of Mouth Marketing (WOM)