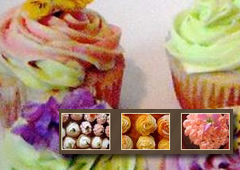 Last week I announced the "Search a Small Business" Holiday Giveaway from G-Squared Interactive. Since small businesses often move at light speed to keep their operations running, they sometimes don't have the resources to stay on top of online marketing. So in the spirit of the holidays, I wanted to give a small business in New Jersey a free online marketing audit and analysis performed by myself and Matt Leonard.
The audit and analysis will provide a roadmap for the company's online marketing efforts and could include recommendations for SEO, SEM, Social Media Marketing, Website Optimization, and Web Analytics. Although an "audit and analysis" doesn't sound like a killer online marketing service, it's probably one of the most powerful services I offer. The analysis will identify online marketing strengths, weaknesses, and opportunities, and will ultimately help develop a roadmap for moving forward. And if you've read any of my previous blog posts, you know I don't believe in "charging the hill" without performing a thorough analysis.
And The Winner Is…
I'm happy to announce that the winner of the holiday giveaway is Kati Angelini who owns a small business in Moorestown, NJ called Kati's Kupcakes. We'll be reaching out to Kati today to set up an initial conference call where we will discuss next steps. And yes, I plan to ask for a few cupcakes along the way. She doesn't know it yet, but I've got a serious sweet tooth. :)
So congratulations Kati! We'll be in touch shortly.
Happy Holidays!
Glenn Gabe and Matt Leonard