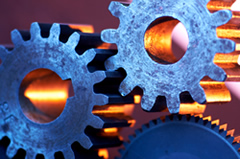 When I begin assisting new SEO clients, I typically start each engagement by completing a thorough SEO technical audit. Actually, I believe technical audits are so important that it's rare for me not to complete one. The reason is simple. An extensive audit identifies the strengths, weaknesses, and opportunities that a client has in natural search. It's essentially a full analysis of a website and it takes into account several key factors that impact organic search. Needless to say, it's an important part of my seo services.
To understand better the SEO services, go to this link https://indexsy.com/what-does-an-seo-company-do/.
When speaking with new clients about natural search, I often refer to the four pillars of seo, including structure (a clean and crawlable structure), content (ensuring you have the right content and that it's optimized), links (inbound links are the lifeblood of seo), and analytics (ensuring you track and analyze your natural search efforts). Then I typically jump back to pillar one and explain that without a clean and crawlable structure, you're dead in the water. You can essentially forget about the other three pillars if your content can't be crawled and indexed… For example, I was helping a site that already had over 1.3 million inbound links, yet the site ranked for almost no target keywords. The site had a massive structural problem, which was wreaking havoc on a number of important factors for SEO. The site could have built another 1.3 million links and nothing would have changed. The structure and architecture needed to be addressed before any impact would be seen. That's a good example of when a technical audit was desperately needed (and you better believe I started one quickly to identify all of the barriers present on the site.)
The Core Benefits of an SEO Technical Audit
According to companies like Victorious, SEO technical audits yield several key benefits for clients looking to improve their results in natural search. The first benefit is that the audit yields an actionable remediation plan, which is a deliverable that documents each of the findings from the audit (along with how to address each issue.) To me, it's one of the most important deliverables in SEO (especially in the beginning phases of an SEO engagement.) The remediation plan enables clients to fully understand where their website (or network of websites) stands SEO-wise. They get a lay of the land, understand the core problems impacting their website, and identify key opportunities in natural search (some of which can be tackled immediately). For example, I once helped a website jump from 250K pages indexed to 1.1 million in less than a month based on relatively painless changes to the site's structure. That opened up a massive amount of content that was essentially hidden from the search engines. Without the audit, they probably would have stayed at 250K pages indexed and missed a huge opportunity…
Another benefit is that the audit helps build an SEO roadmap, which is a critical plan for how a client is going to achieve its goals in natural search. You know where the site stands, what needs to be addressed, what the key opportunities are, and how long each step will take. Working directly with a client's team (executives, marketers, programmers, designers, copywriters, etc.) you can map out the necessary steps to remediate the site and expand your efforts. Everyone should have a solid feel for what needs to completed, and every person on the team is involved. In case you haven't read my previous posts, I typically refer to a company's team of developers, designers, and copywriters as The Critical Last Mile for SEO. Without their input and cooperation, you're going to have a heck of time getting things done and seeing success.
What Can You Learn From an SEO Technical Audit?
Extensive audits produce a wealth of knowledge about the website in question. Although there are some people that might want to charge the (SEO) hill without conducting a thorough audit, I think that's a dangerous proposition. Thorough research and analysis are critically important when trying to determine obstacles in natural search. Without fully understanding what you are facing, you risk wasting time, a massive amount of effort (from everyone involved), burning through budget, and all while producing little results. Don't charge the hill without a solid plan in place.
So, what can you find when performing a technical audit? To answer that question, let's take a look at a hypothetical situation. Imagine you're a VP or Director of Marketing that has a serious SEO problem. How important would finding the following things be for you?
Your SEO website audit revealed:
* Your company was using seven domains, and splitting your content across all of them. All seven have built up their own amount of SEO power (and none of them are very powerful).
* A website redesign was just completed, but without a proper migration strategy in place. This left thousands of pages, and possibly hundreds of thousands of inbound links, in limbo.
* Your website just added a killer web application, but that same application is hiding 90% of your content.
* Your website houses 750 videos across 30 categories, but none of them are indexed and ranking.
* Your navigation is half as robust as it needs to be, and uses several 302 redirects to link to each page.
* Every campaign landing page you launch disappears after the campaign ends (wasting thousands of powerful links.)
* Your new product pages are beautiful, but they contain a heavy amount of flash content and almost no text. And to add insult to injury, your flash content isn't even optimized.
* 600 pages on your website are optimized the same exact way.
* Your site contains 200 pages, but over 2000 are indexed. Huh? What does that even mean?
* Your 404 page looks great, but it issues 200 codes (telling the engines the pages in question loaded successfully).
* At any given time, thousands of URL's can change, wasting all of the SEO power they have built up over time.
I can keep going here… and you can probably start to see why I think SEO technical audits are so important. :) You never know what you'll find, and many times these little gremlins are severely impacting your natural search efforts. Without conducting an extensive audit, you might only identify a small percentage of the problems impacting the website. That could leave the most important, and deepest structural problems hidden and unaddressed. And those deeper structural problems might be causing 90% of your SEO issues. By tackling only 10% of your problems, you might not make a dent in your efforts and performance in natural search.
SEO Audit Details: Deliverables, Cost, and Length of Time
In case you are wondering what a technical audit looks like, the deliverable is typically a PowerPoint presentation. Using PowerPoint enables you to provide visuals, screenshots, callouts, etc. It also works well when you need to present to larger groups of people. There are times a Word document will suffice, but unless you're audience is extremely familiar with the technical aspects you will be referring to in the remediation plan, I recommend going with PowerPoint. The length of time for completing an audit (and subsequent cost) completely depends on the size and complexity of the website. For example, larger, more complex sites might yield a 70 or 80 slide deck where smaller websites might yield 25-30 slides. I've seen audits completed in less than a week and others that take 6-8 weeks to complete. It makes sense if you think about it. You might have one website that has fewer than 50 pages and another site that has millions of webpages… The two presentations might look very different.
A Critical Component: The Analyst Completing Your Audit
It's important that you find a consultant or agency that matches well with your business, industry, and the type of content you provide. You definitely don't want to spend time and money on an audit that produces little results. So it's important that you choose a consultant or agency that can produce a remediation plan that's technically sound, thorough, and actionable. Find out how many audits the agency or analyst has completed. Find out which verticals they have focused on, and then ask for results based on their audits. For example, if you're a small business, find out if the SEO focuses on SMB's and local search. If you have expanded internationally, then ask if the SEO understands international SEO. If you focus on video, make sure the SEO has in depth experience with Video SEO. If you have 10 million webpages, then find out the largest website the consultant has worked on. You get the picture.
A quick example: All technical audits are not created equally:
I was asked to analyze a website last year and give the site a score for SEO (0-100, where 100 was be the best possible SEO situation). Before presenting my findings, I was told that the site was previously audited and was given a score of 75%. I was pretty shocked to hear that score. I had given the website a score of 35%. From my perspective, the site needed serious help… There's a big difference between the two scores, right? But, there's also a reason the company had chosen to have a second audit performed. They weren't seeing results after the first was completed. A score of 35% was accurate and we quickly were able to identify projects to tackle and develop a roadmap.
Unfortunately, technical audits that provide a shallow or incomplete view of your website can be dangerous. That type of audit could yield what I call "the snake oil effect". That's when internal employees become desensitized to SEO, don't believe it can actually work, and focus their attention on less powerful initiatives. Think about it, if you're an executive that allocated significant budget for several SEO efforts but never saw results, then your view of SEO will probably be skewed. Don't let that happen! Natural search is too important.
The Most SEO Bang for Your Buck
If you are unhappy with your natural search results and you are determining where to begin, don't overlook the power of an SEO technical audit. As I mentioned above, an audit can yield a detailed remediation plan in a relatively short amount of time. The remediation plan can yield a roadmap for your efforts, which can include projects that improve your overall SEO performance (including crawlability, indexation, content optimization, rankings, and targeted traffic.) That's why I consider technical SEO audits a logical first step for most companies. It can provide serious SEO bang for your buck. And if you need assistance with an audit, don't hesitate to contact me.
GG
Related Posts:
6 Questions You Should Ask During a Website Redesign That Can Save Your Search Engine Rankings
The Critical Last Mile for SEO, Your Designers, Developers, and Copywriters
SEO, Forms, and Hidden Content – The Danger of Coding Yourself Into Search Obscurity