SEO Bootcamp Princeton
Hands-on Training from Glenn Gabe
of G-Squared Interactive
SEO Bootcamp Princeton is an intensive, three hour training course covering essential Search Engine Optimization (SEO) topics. Led by Glenn Gabe, a digital marketing veteran and President of G-Squared Interactive, SEO Bootcamp Princeton was designed to help business owners and marketing professionals enhance the visibility of their products and services in the search engines.
As part of the training, small to medium sized business owners will be able to apply the tactical knowledge needed to make changes immediately, and corporate marketers will be equipped with best practices and techniques for their SEO campaigns.
Contact Glenn Gabe now to learn more about SEO Bootcamp.
SEO Training Designed for All Levels
Whether you're a small business owner, brand manager, PR professional, designer, or developer, SEO Bootcamp Princeton will provide foundational SEO knowledge necessary for enhancing your online visibility in the search engines. Above all, you will leave the course ready to implement changes.
Glenn Gabe will take Bootcamp trainees through a number of essential topics and exercises, from domain strategy to keyword research to content optimization to linkbuilding strategy. And along the way, Glenn will introduce several core marketing tools and browser plugins that trainees can use on a regular basis for collecting SEO intelligence, monitoring SEO efforts, and refining their search strategy.
The following SEO topics will be covered:
An Introduction to Technical SEO
Keyword Research
Domain Strategy
Content Optimization
Site Structure, Navigation, and Internal Linking Strategy
Webmaster Guidelines (Google and Bing)
Webmaster Accounts (Google Search Console and Bing Webmaster Tools)
Indexation and Crawl Errors
An Introduction to Local Search
Structured Data and Rich Snippets
Google's Mobile-friendly Algorithm
Accelerated Mobile Pages (AMP)
HTTPS and SEO
An Introduction to Linkbuilding
Content Generation Strategy
Social Media's Role in SEO
Google Featured Snippets
Major Algorithm Updates including Panda, Penguin, and Google's Quality Updates (AKA Phantom)
Manual Actions (AKA Penalties)
How To Avoid Disaster During A Website Redesign or CMS Migration
What's Coming in 2018 SEO-wise
Tools and Plugins (will be covered along the way)
And more.
Glenn Gabe Created SEO Bootcamp and Leads The Training: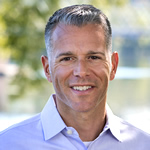 Glenn Gabe created SEO Bootcamp and leads each training course held in Princeton, NJ. Glenn is continually updating SEO Bootcamp to ensure it remains up-to-date (since SEO moves at light speed). SEO Bootcamp Princeton is typically held several times per year, based on Glenn's schedule.
Glenn is a digital marketing veteran focused heavily on SEO, SEM, Social Advertising, and Web Analytics. Glenn has over 22 years of experience and has helped some of the world's largest brands develop robust digital marketing strategies. During his career, Glenn has helped clients across several industries, including consumer packaged goods (CPG), ecommerce, startups, pharmaceuticals, healthcare, military, education, entertainment, nonprofits, online auctions, real estate, and publishing.
Glenn is a columnist at Search Engine Land and is the author of the The Internet Marketing Driver, his blog dedicated to the latest in advanced SEO and SEM strategies. You can follow Glenn on Twitter, Facebook and Google+ to keep up with his latest posts, news, and updates.
Contact Glenn Gabe now to learn more about SEO Bootcamp.