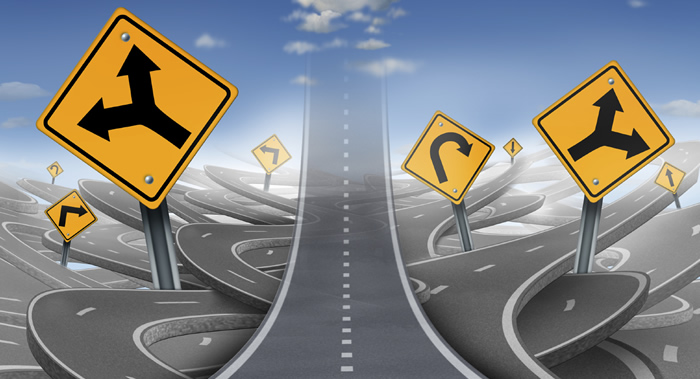 Ranking highly in organic search is critically important for businesses and organizations. With billions of queries being performed each month in the United States alone, Search has become the leading driver of traffic for most companies.
Unfortunately, if you're not ranking on page one for your target keywords, then your content might as well not exist. Organic search is trusted, residual, and for many businesses, can mean the difference between success and failure.
SEO is not a sprint, but it's well worth the time and effort…
Building strong rankings takes time, effort, and dedication, but the results are well worth the investment. Organic search can drive consistent and targeted traffic to your website with no media cost (free traffic.) As many companies find out the hard way, building quality traffic solely from paid advertising will not suffice. A long term strategy for ranking in organic search is crucial to a company's success.
Glenn Gabe's Philosophy on SEO
Play by the rules, ALWAYS.
Build long term strategies for increasing organic search rankings.
Utilize all of your digital assets to rank in organic search (video, images, news, blog posts, etc.)
Always produce the highest quality content possible. Never settle.
Track everything you can at a granular level.
Analyze your efforts in order to refine and improve organic search rankings.
G-Squared Interactive offers the following SEO services:
SEO Technical Audit, Crawl Analysis, and Remediation Plan
Includes a comprehensive analysis of your website from an SEO standpoint, so you can understand what's wrong, how to fix it, and the impact on crawlability, indexation, and rankings. Includes a deep, manual audit and crawl analysis. Technical audits are a specialty of G-Squared Interactive, based on Glenn Gabe's background in web application development. He leaves no stone unturned. Note: SEO audits are typically not conducted as stand-alone projects. They are usually part of a longer-term engagement.
Algorithm Update Services (Panda, Penguin, and more.)
Glenn Gabe of GSQi heavily focuses on helping companies recover from various algorithm updates, including Google's Quality Updates (AKA Phantom), Panda, and more. Glenn has completed an enormous amount of Panda work since February of 2011 when Google first rolled out the algorithm update. Based on his findings, Glenn has written many blog posts and case studies covering both recoveries and negative impact. From a Penguin standpoint, Glenn has analyzed hundreds of sites impacted by Penguin since April of 2012 (when Penguin first rolled out.) Glenn has also helped a number of companies recover from major Penguin attacks. Similar to Panda, Glenn has written extensive blog posts covering the Penguin algorithm, the various Penguin updates, case studies, and tutorials on how to best deal with a Penguin hit. Beyond Panda and Penguin, Glenn has helped companies with other algorithm updates, including Quality Updates, Above the Fold, and Pirate. And beyond documented algorithm updates, Glenn has helped companies deal with unconfirmed updates (which are being released continually by Google). If there's a major algorithm update occurring, you can bet Glenn is digging into it to better-understand its signature.
Manual Actions (Penalties)
Many companies don't realize that Google can apply a manual action (penalty) to a specific website. When it does, traffic can plummet, along with revenue. Manual actions need to be dealt with thoroughly or a website can remain negatively impacted for the long-term. Glenn Gabe has an extremely structured approach for dealing with manual actions, including completing a thorough initial analysis, analyzing a site's search history, producing a remediation plan, and guiding/reviewing all changes to ensure they are accurate. Then Glenn helps craft a thorough reconsideration request with supporting documents. The ultimate goal is to have a manual action revoked as quickly as possible so companies can move on with running their businesses (versus dealing with penalties and lower traffic).
Benchmarking/Competitive Analysis
Understand how your competitors are performing in both organic and paid search. Where do they rank? How much traffic is your site missing? What is your opportunity?
Extensive Keyword Research
Don't assume which keywords you should rank for in organic search. Understand what your prospective customers are searching for and then optimize your site for those keywords (naturally).
On-Site Optimization
Utilize best practices for on-site optimization, design, and programming.  Ensure your content can be crawled and that each core element is optimized based on keyword research.
Linkbuilding Analysis and Strategy
Inbound links are still the lifeblood of SEO, but all links are not created equal. Learn how to build links from powerful and relevant sites in your niche in order to increase your organic search power.
Video SEO
Make sure your video content ranks highly in organic search. Learn how you can maximize opportunities to rank in Universal Search. Think beyond YouTube.
International SEO
There are several key elements to consider when targeting search engines in other countries. Unfortunately, many businesses go down the wrong path and subsequently have no presence in country-specific search engines. Use best practices for international SEO in order to rank well in other countries.
Ongoing SEO Consulting
Building strong rankings in organic search takes time, effort, creativity, and persistence. Change is a normal occurrence in the Search industry (as Google tweaks its algorithm hundreds of times per year). Glenn's ongoing SEO consulting ensures you remain up to speed on the latest changes and that you continually analyze and refine your efforts in order to strengthen your rankings.
Contact Glenn now about advanced SEO services »