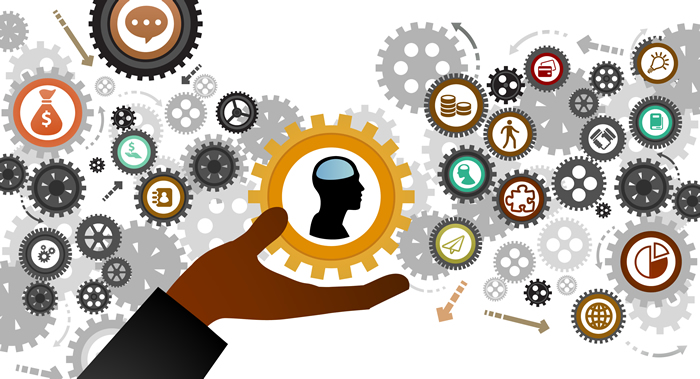 Digital marketing moves at light speed. It seems like there are new channels, tactics, and opportunities arriving every day. As a digital marketer, if you are going to take advantage of these new opportunities, then understanding the ROI of each effort is critically important. Without knowing the true ROI of each campaign, you will have a hard time determining what works, what doesn't, and how to best optimize your campaigns to improve performance.
This is why web analytics should be a critical component to every digital marketing initiative. But it often isn't…
There are too many companies simply launching campaigns without the ability to measure those efforts. And in online marketing, that's a dangerous proposition. For example, imagine launching a robust search engine marketing initiative, spending thousands of dollars per month in ad spend, and then having almost no idea which campaigns, ad groups, or keywords drove conversion. That's obviously not a good situation to be in, and it won't help your business grow the way you want it to.
The Heart of the Issue – Ongoing Analysis is Critical
There are many analytics packages and programs available today, but the actual technology is not the core issue. You can get the right technology in place, but campaign analysis is the most important element for businesses looking to improve their efforts. Gleaning insights from web analytics reporting can help identify high performing channels and campaigns, help you understand where wasted ad spend is going, and help you optimize your digital marketing efforts to increase ROI.
This is exactly where Glenn Gabe from G-Squared Interactive can help you. Glenn has over 19 years of digital marketing experience and has worked with nearly every major web analytics package on the market, including Google Analytics, Omniture, and WebTrends, etc. He is neck deep in web analytics on a regular basis and has helped some of the world's top brands understand how to properly optimize their campaigns.
Glenn Gabe's Philosophy on Web Analytics
Developing a web analytics strategy is critically important. Don't just dive into your reports…
Having a sound web analytics setup is essential. Only clean data can help you.
Always get a rounded view of performance. Don't just rely on one action as your measure. Web analytics analysis is an ongoing activity.
Fraudulent bot activity is growing. Companies need to understand how that is impacting their reporting (because it most certainly is).
You must be analyzing data continually in order to succeed.
G-Squared Interactive offers the following Web Analytics services:
Web Analytics Audit
The first step in building a strong analytics foundation often involves understanding your current state.  An audit reveals your strengths, weaknesses, and opportunities with regard to tracking and reporting.  It helps everyone involved get on the same page.
Web Analytics Strategy
Developing a strong web analytics strategy is critically important.  This involves mapping out all of the actions on a site that a company wants to track.  Based on the initial assessment, a plan is developed to track and measure those actions.  The goal is to clearly identify campaign performance, and a solid analytics strategy is a prerequisite for doing so.
Ongoing Analysis of Web Analytics Reporting
In order to have the greatest impact (and in a timely manner), companies should be analyzing their web analytics data on a regular basis.  Understanding changes in the data that impact performance must be identified quickly in order to enhance campaign performance.  The only way to do this is by continually analyzing campaign data.
Conversion Rate Optimization (CRO)
It's common for campaign traffic to be driven specifically to campaign landing pages. This involves crafting landing pages, based on specific visitor segments. As data comes in, you can get a baseline for conversion, which can form a foundation for conversion rate optimization (CRO). For example, you might try to increase conversion by x%, based on the baseline conversion rate. In order to properly test variations of landing pages in order to increase conversion, you could leverage A/B split testing or multivariate testing. Both enable you to isolate changes to your creative in order to identify the winning element(s). This will enable you to scientifically determine the right creative for the right visitor segment. The ultimate goal is higher conversion, but you must follow a specific methodology for achieving accurate results.
Ready to Contact Glenn Gabe?
Contact Glenn now about his web analytics consulting services »